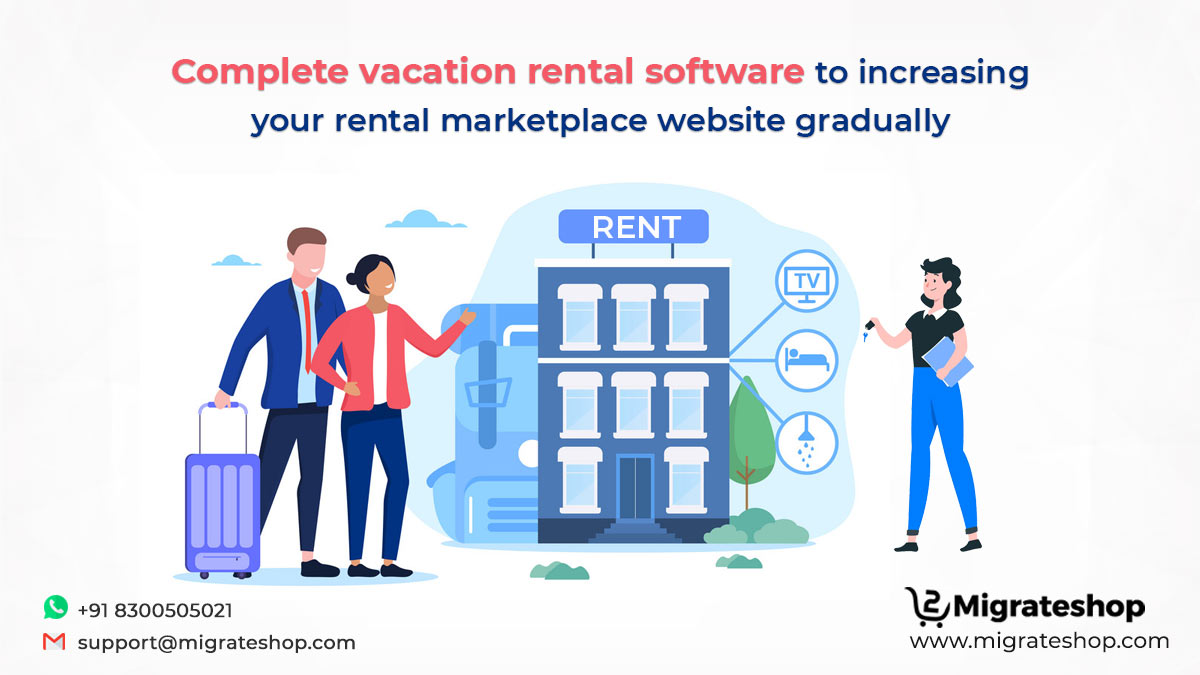 Complete vacation rental software to increasing your rental marketplace website gradually
Complete vacation rental software is the most successful script used by tenants to rent out their property, villas, and resorts to customers on vacations. It is a perfect Rental software that helps to automate all purposes of the vacation rental business. Also, it promotes online rental business for customers, booking management for the vendors, guest account, and several other functions.
So let's create and improve your rental business website with the Migrateshop Airbnb clone script. And start earning with admin commission for every booking was done.
How to earn with complete vacation rental software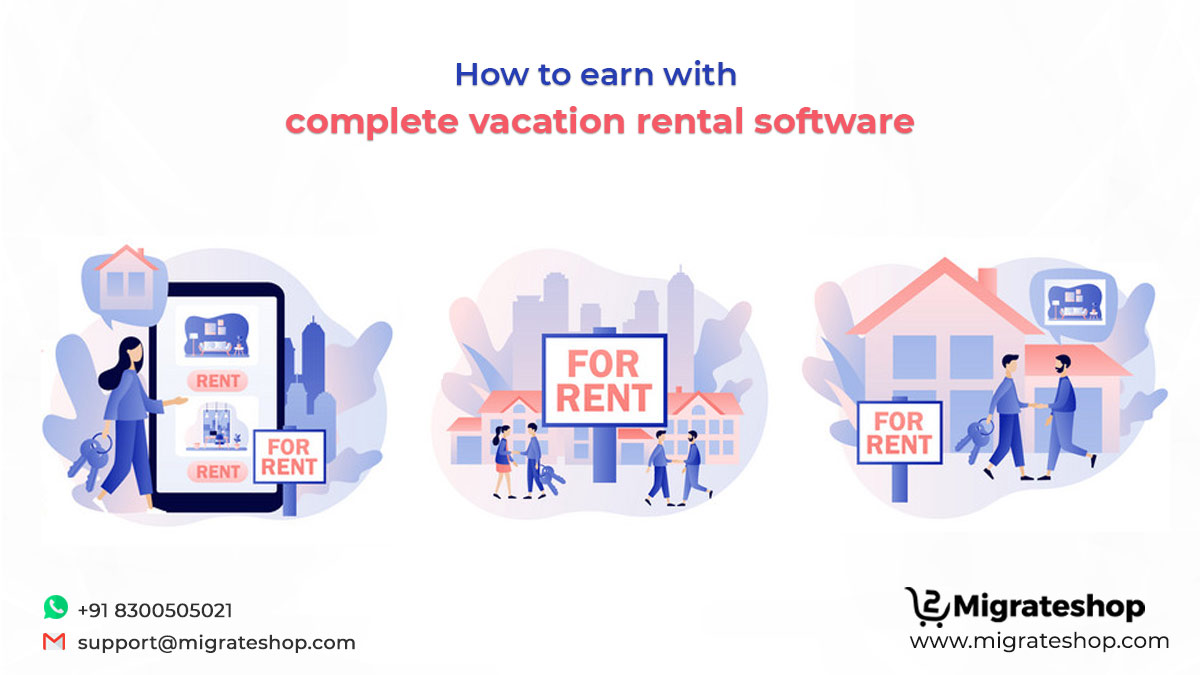 It's the best solution for vacation rental scripts in the market. Our Develop Airbnb Clone Script is developed by Laravel Framework. So you can efficiently create and customize the website and web app for your specific needs and concepts.
Here I have explained some features from earning more profits with our Airbnb clone script.
Property Listing with Amenities
The host explained renting their properties like home, room, or spaces. Listing is one of the important host responsible functionalities. Also listing their amenities what they have in that properties. It may help the customer to know about what are the facilities available n that property.
Additional Guest Fee
We are having an additional guest fee in our vacation rental script then the customer can book for two guests want to add one or more guest. The host will charge the additional guest fee for that.
Cleaning Fee
Our rental marketplace script, allowing some additional fee arrangements like cleaning and maintenance fees while booking the property. When listing a property host must add the cleaning fee.
Admin Commission Method
After the booking process was over at the time admin expose the commission fee and the rest of the amount will transfer into the hosting account. Admin commission gives by in terms of percentages.
Refund to Guest
If the guest likes to cancel their booking before the check-in date means to contact the website host and admin. After that, they will check with the cancellation policy and provide the refund amount to the guest within some days.
Those features are helps to improve your rental business quality and increasing your profit through rental business website.