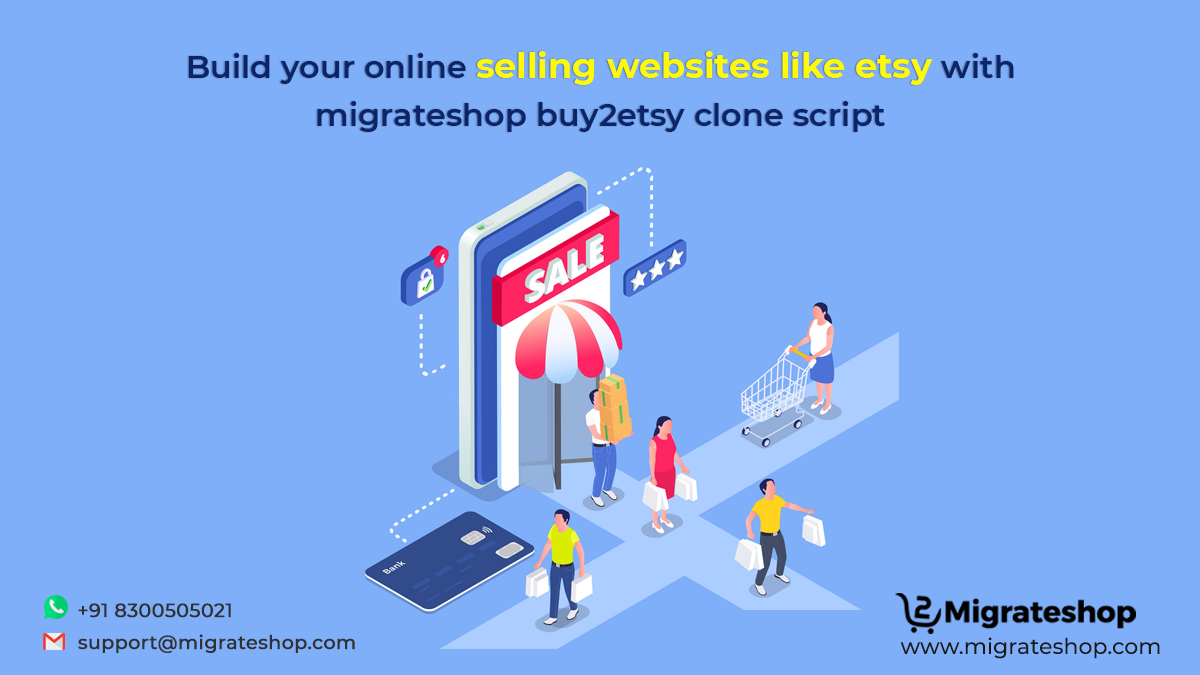 Build your online selling websites like Etsy with Migrateshop buy2etsy clone script
Creating a new online Selling website like Etsy for business people to start the business. Nowadays online shopping site is one the best website that offers unique and excellent goods. Are you a business person looking to start e-commerce Shopping sites like Etsy. While creating a multivendor website to allow many vendors from anywhere in the world to sell their own products. If you're the owner of the website you can earn from the vendor commission.
What are the steps to create a Selling website like Etsy?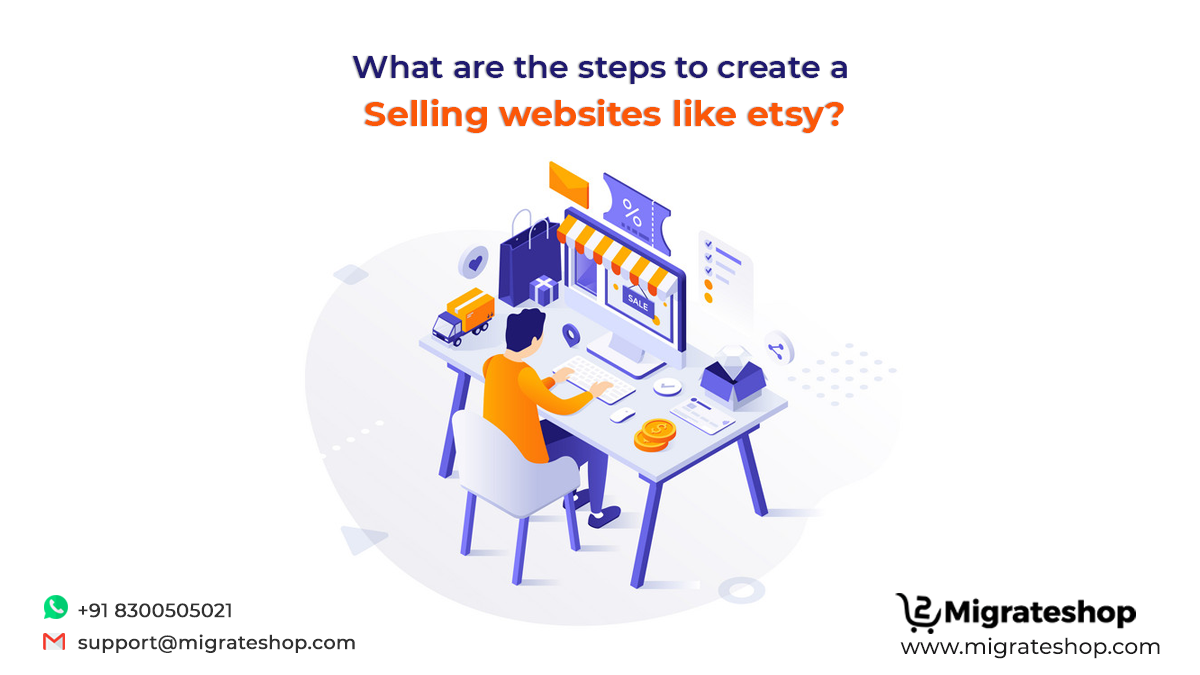 At the time of deciding to create an online marketplace website like Etsy, you need to analyze the current tact's about the market.

Then analyze the competitor's business strategies because it may help you to design your website with those advanced features.

After that need to select a perfect marketplace script like Etsy.

Our Readymade clone script will make one of the best online products selling websites with our Etsy clone WordPress theme.

Once all the above processes were getting over the next you can begin an online marketplace like Etsy.

So the entrepreneurs can earn profit by supporting multiple sellers to selling their goods on your website.
Engage your multivendor marketplace business website with our Etsy clone script by selling and buying various shopping goods.