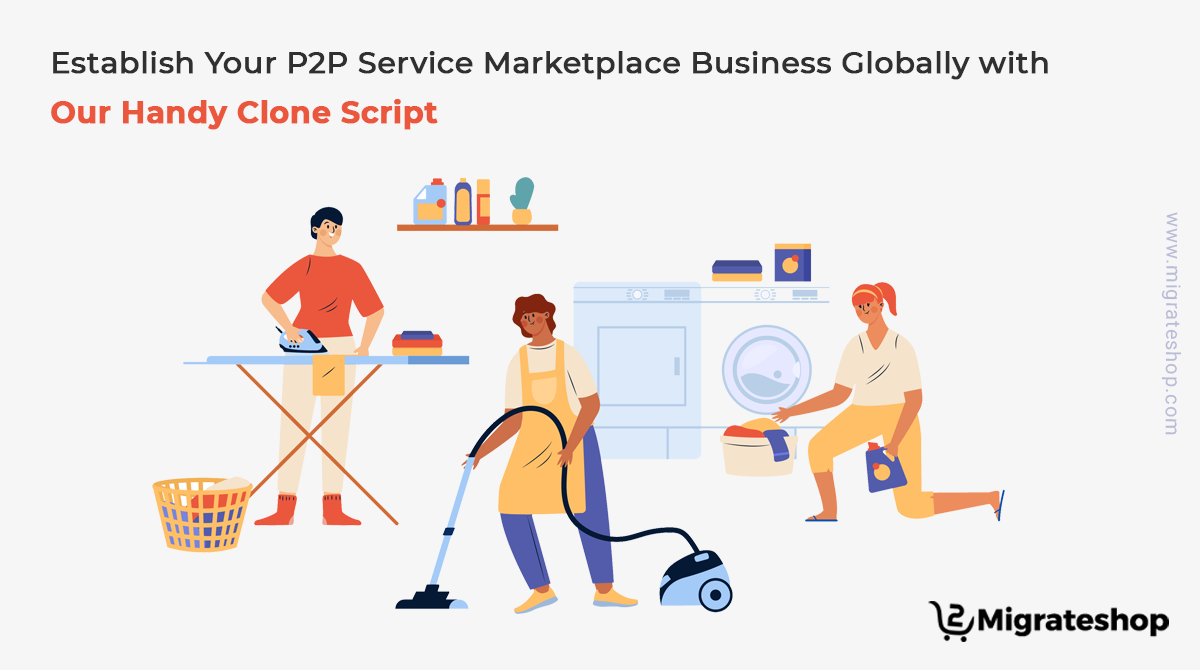 Establish Your P2P Service Marketplace Business Globally with Our Handy Clone Script
What is P2P Service Marketplace Business?
P2P Stands for Peer to Peer. A P2P Service Marketplace Business is one of the business models under the e-Commerce Marketplace Script. Here the P2P Marketplace Script provides the best solutions for your Service Marketplace Business. Also, it supports to individual sellers and buyers to find each other and trade goods and Services.
Why Handy Clone Script?
Handy Clone Script like Buy2Handy offering the best solutions to who likes to Start their own Service Marketplace Business or Service Marketplace Websites. Our Script is ready to use the software and it is easy to handle without any coding languages. The major thing was no more complicity while launching your website.
Build Your Own P2P Service Marketplace Business with Handy Clone Script
Our Handy Clone Script helps to create your own P2P Service Marketplace Business. Also, it let you earn an admin commission through our script. It's the first step for entrepreneurs and businesses who are all planning to launch their own Service Marketplace Business. The topmost On-Demand Service Marketplace Scripts like Thumbtack, TaskRabbit are also available at Migrateshop.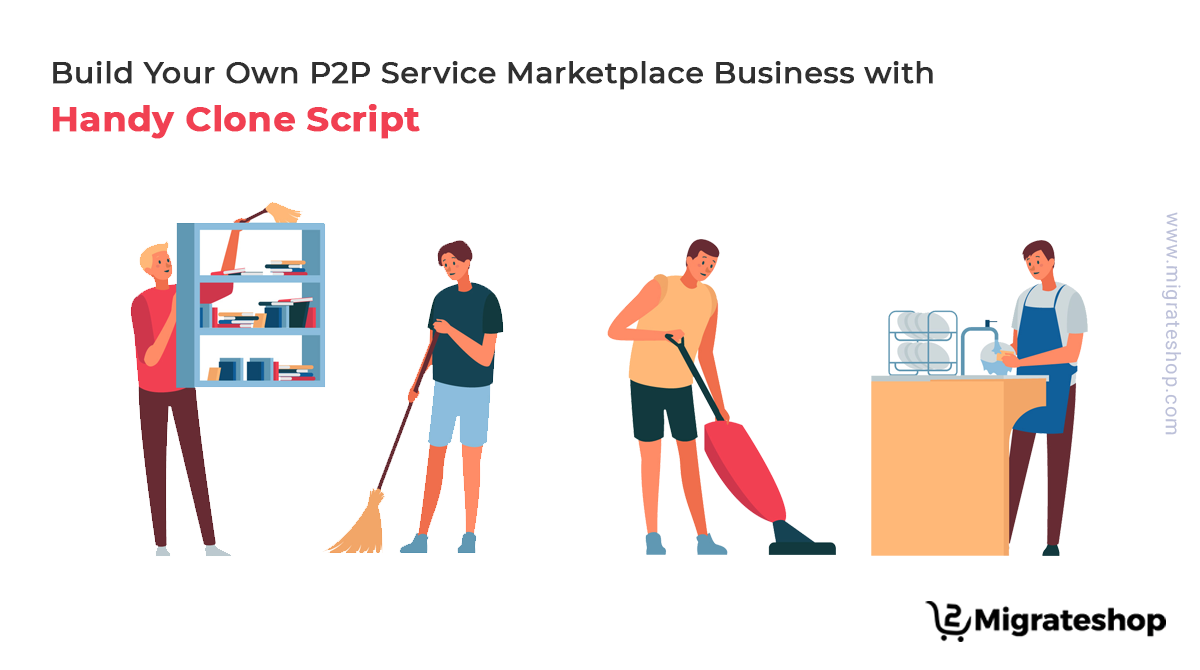 Our Handy Clone Script supports the following Services like Cleaning, Laundry, Plumbing, Electrician, Tailoring, Car Cleaning, etc.
Peer to Peer is an economically decentralized model whereby two individuals interact to sell and buy the products or services directly. Here, the business or entity acts as the third party and helps to connect the sellers, buyers and the service providers through the Internet.
Steps to Build to P2P Service Marketplace Business
The Business owners can create a P2P Service Marketplace Business website from our Service Marketplace Script. You can create or build an online Marketplace on the website faster and cheaper than creating a Mobile app. The major thing to know before creating a P2P Service Marketplace Business Websites, Build a single app and the website for both the service providers and the customers, so that it can able to switch roles or with all functionality available to all users.
Define Your Target Audience:
Determining the target audience is one of the marketer's most essential tasks. It's the basis of all elements of your marketing plan. And also identified as the targets or recipients for a particular advertisement or message.If you are plan to build your own P2P Service Marketplace Business in the Sense you have to find outs or identify your customers in the market.
The scale of Your Business:
Most of the P2P Marketplace is linked globally. So that the Main functions like transactions may happen to anyone from anywhere, and also they can get the services around the world. Scaling the business in the sense setting the stages to enables and supports the business to grow. It means having the ability to grow your business without any interpretation.
Create a Community
Build or Create a Community means that providing a platform for your customers and loyal followers to talk about your products and business ideas. Also where you can connect with your customers and receive feedback to build authority. Community-based marketing is an organic system to improve your business. The Community defined as the places or platforms for customers, experts, partners, and others to discuss the products, post reviews, business ideas, etc.
Listing the Services:
Once you build your own service marketplace business after that you have to demonstrate your services. So the Listing option is useful to list out what types of services you provide and the cost of the services respectively. In the Marketplace business directly is an online listing the services for particular categories. With the help of service listing, they found outs the needed service what they want.
Payment Method:
Our Handy Clone Script supports multiple payment gateways like direct bank transaction, PayPal method, strip method, etc. So that the users or customers can start their transaction without any interpretation. Moreover, Payment Methods used in a modern business contest like cash, check credit or debit cards, money orders, bank direct transfer, and online payments.
Categorize of P2P Marketplace Business
Our Handy Clone Script is one of the best for build or creates your own local service marketplace business. Also, it supports the P2P Service Marketplace functionalities. While starting your own P2P Service Marketplace Business with our Handy Clone Script you can earn admin commission for every service.
Migrateshop offering handy clone script on both website and mobile applications ( Apple & Android)
Here are the services which can be provided by using the Handy clone script
Cleaning Services
Laundry Services
Plumbing Services
Electrician Services
Tailoring Services
Delivery Services
Moving Services
Typically in the modern world customers are like to save time and money while doing those services. So let's start and build a P2P Service Marketplace Business website and earns through our Handy Clone Script. Also, various features are available here like Multivendor support, Responsive design, Payment gateway, Admin commission, Mobile applications, Fully customization, etc.