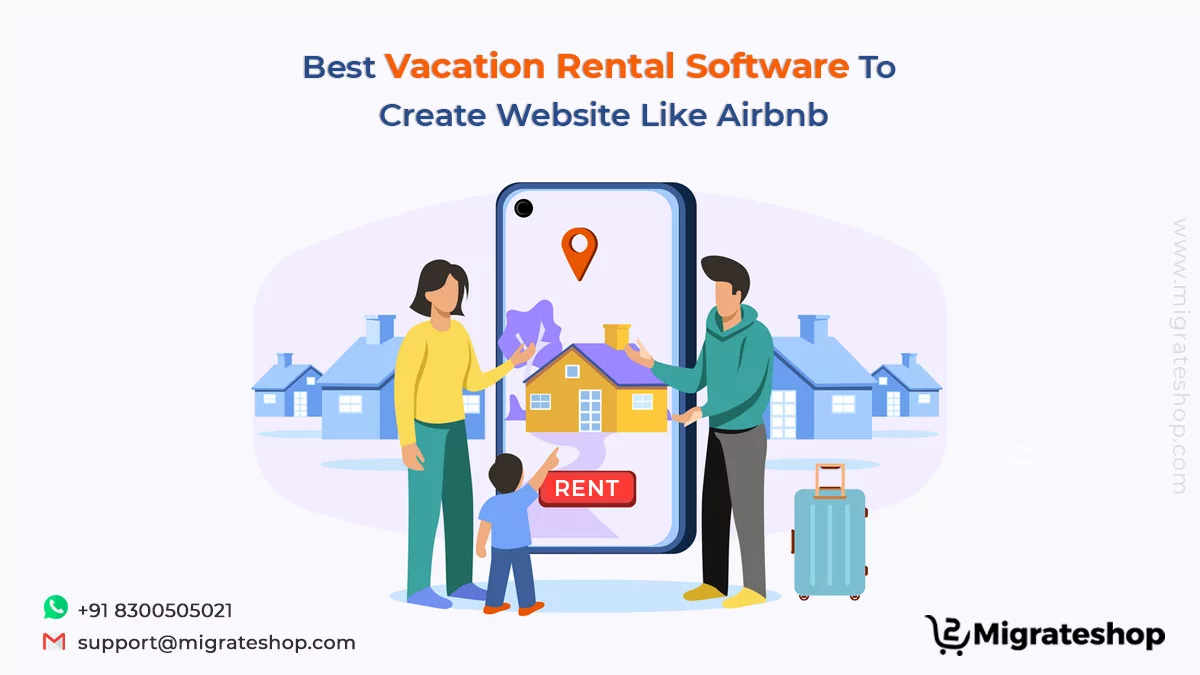 Best Vacation Rental Software to Create Website like Airbnb
Vacation rental software is a type of script used by local residents to rent property, villas, and resorts to customers on vacations. It is complete and accurate software that helps to automate all functions of the vacation rental business. Also, it facilitates online rental property booking for customers, booking management for the vendors, guest communication, and several other functions.
How Vacation Rental Software from Migrateshop Works
Migrateshop offers the best Airbnb Clone Script to Create Website and Similar to Airbnb. With this Clone script building, the rental business website is easier. And, here is how the vacation rental script from Migrateshop works.
Registration and Login
The Guest and the host should register and login to the website for renting out the properties. They can also use social media profiles.
Add and View Listing
Once the registration completed and approved by the admin, the host can list their properties and the guest can view the listing based on their location.
Guest Booking
In this Vacation Rental Software, when users find a rental property that satisfies their interests, they can book it for further host approval.
Host Approval
The Booking request from the guest will send to the host. And the host can choose to approve or reject the request as per their desire.
Payment
If the Host approves the request, then the guest can instantly book the appropriate property for rent by paying using multiple payment gateways in the vacation rental software such as stripe, PayPal and etc.
Guest Check-In and Check-Out
Once payment has done, customers can check-in on the appropriate date. And they will check-out the last day of the visit.
Ratings and Reviews
After the check-in and checkout have been done the guest can rate and review for the property and the host-based on their experience.
Admin Commission
If the booking has been done, the admin can detect the commission amount and the balance of the amount transferred to the Host account.
Booking Cancellation
If the Guest cancels the booking as per the cancellation policy a certain amount will send to them after the admin approves the cancellation.
This the complete working process of the Vacation Rental Software offered by Migrateshop. This Airbnb Clone Script is developed using PHP Laravel Framework. And it is open-source software, so customizing and scaling the website as per the need is simple. And also, the Airbnb clone website is capable of performing all the vacation rental websites smoothly.