How Migrateshop's Service Marketplace Script like Thumbtack Helps to Create a Service Business Website
Service Marketplace Script like Thumbtack
Migrateshop offering the best Service Script and it was developed by the Laravel framework, Mobile Apps developed by Android Studio & Xcode. So you can customize your website for both Android & iOS mobile apps.
How to Create a Service Business Website By
Using Our Marketplace Script like Thumbtack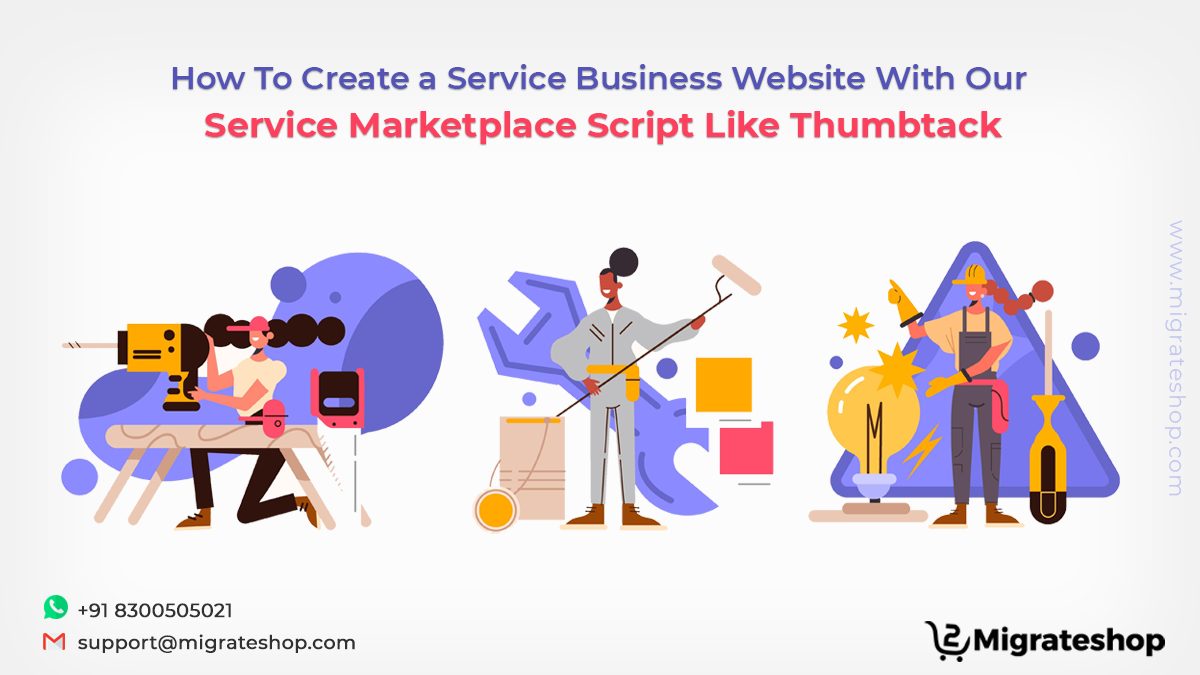 Here I have explained How to Create a Service Business Website with Our Service Clone Script like Thumbtack. They are,
Before Launch Your Service Business Website Need To Choose Domain For That Website
Both Customers and Professionals Login with their social media credentials.
Search Service Provider and Select the best professionals with the help of reviews ratings.
The customer sends the service request to professionals.
Whether if professionals satisfy the customer requirements they accept the request.
Once the Professional accepts the request from the customer the services have been started.
After all the process and services over the customer give the review and ratings for these services.
Then the Payment Process was started. Admin split the payment for professionals and give the commission to the host.
Here all the features are similar to thumbtack. Also, you can customize your website based on the requirements. With our service clone script, the admin can earn by getting the commission amount from the service provider, for each service.