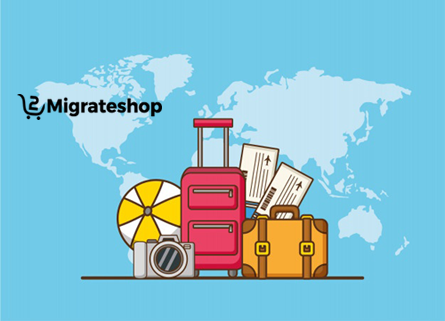 Custom Airbnb Clone – Vacation Rental Business Script
What is Buy2Rental?
Buy2Rental is an online rental marketplace that unites people who need to rent out their extra space for a short period. homes with people who are looking for accommodations in that locale. Make your rental website using our Airbnb Clone Software for their rental business. Using our Custom Airbnb Clone script that comes pre-outfitted with segment-leading features and live demo. 
Why We Need Custom Airbnb Clone?
 Migrateshop implements a customized rental script. So that you can change our vacation rental script functionalities with a help of the Buy2Rental concept. That Vacation rental business including Room Rental, Car Rental, Hotel Rental, etc. We have framed the custom Airbnb Clone Script for vendors can modify what they want and get a unique website and app. We offer a ready-made vacation rental script.
Vacation Rental Business with Custom Airbnb Clone
We are facing lots of new technologies and online facilities for rental business day by day. Our Custom Buy2Rental software has been supported by buyers and renters to get in touch and do business directly. This is how our Airbnb Vacation Rental Script is customized. We produce full source code so, you can customize it based on your requirements.
It helps to solutions for branding with custom logo, color, style, layouts, etc. Giving the reliable foundation to expand the abilities and further developments.
Let us see some advantages of Airbnb Clone Some major advantages of Custom Airbnb Clone are listed below,
•Users can easily modify the functionalities.
•Increase loading speed.
•Reach your business targets.
•Brand promotions.
•Flexibility and Scalability.
•Safe and Secure.
•Functional optimization.
•Unique design.
•Style, color, layout features.
•Low cast and etc.
The above are the benefits and importance of the vacation rental script. These will serve to acknowledge more about the Airbnb clone script. Also, you can start a perfect vacation rental business like Airbnb and start earning with an admin commission policy.