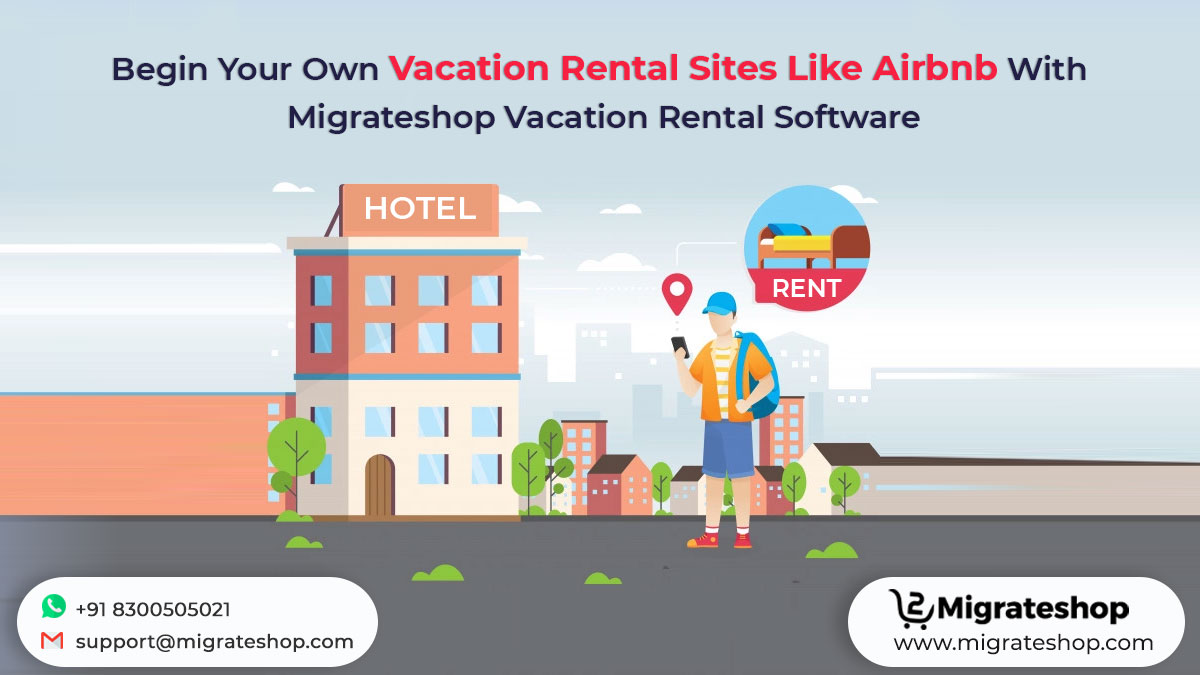 Begin Your Own Vacation Rental Sites like Airbnb with Migrateshop Vacation Rental Software
Nowadays People wish to perform travel and book places for their comfortable stay via Vacation Rental Sites like Airbnb. A scope for managing the vacation rental functions has been successfully enduring with such Airbnb clone scripts. So, there is a big scope for vacation rental assistance, and in turn, many businesspeople start to invest their amount and expect the chances to grow earlier with admin commission for every booking.
Steps to Make Your Vacation Rental Sites like Airbnb
Migrateshop presents the best solution to launch a rental business quickly. Also, it's the familiar software that impressively takes vacation rental websites. let's see some steps to make your rental sites like Airbnb. They are,
Step1: First, hosts and guests must register and login into the website with their social media profiles.
Step2: Then the host has to list their properties. And, the listing requires some details about the properties.
Step3: While Guests searching the resources with the help of location search on the map.
Step4: Once guests choose the properties, they give a booking request to the Host.
Step5: A guest has two kinds of Booking that are Instant Booking, and Host Approval Booking.
Step6: After that, the host accepts the Booking Request. Then the payment functions have been started. Payment can be done by various payment methods like PayPal, Stripe, etc.
Step7: Then all the Check-in/Check-out process has been over guests enhancing the review and rating system.
Step8: Once all the functions were finished the admin exposes the commission fee from the host
Step9: The website has a cancellation policy for guests. When the guest like to cancel the booking before the Check-in at the time admin check with the cancellation policy.
Step10: Then the Host transfers the Refund fee to the Guest.