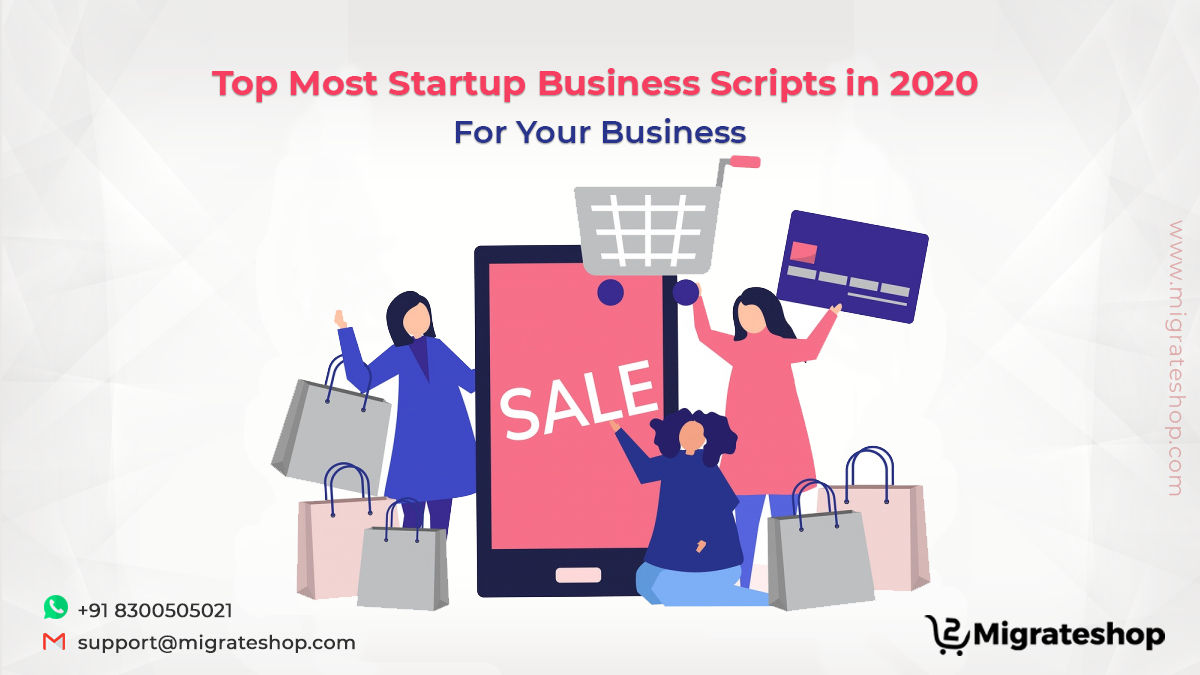 Top Most Startup Business Scripts in 2020 for Your Business
As a startup company is a newly formed business with particular momentum behind it based on perceived demand for its product or service. While creating a startup business intends to grow rapidly as a result of offering something that addresses a particular market gap. Let's create your Business with our Startup Business Scripts and get the admin Commission for every transaction.
Startups are different from traditional businesses primarily because they are designed to grow fast and also increase your business profit. While in a startup is also associated with a business that is typically technology-oriented and has high growth potential.
Best Startup Business Scripts in 2020
Our Migrateshop's offering most efficient and flexible clone scripts for both Website and Mobile Applications. Also you can earn admin commission for every transaction. Our Startup Business Scripts are
This is the Startup Business Scripts we provide for entrepreneurs to start their own business and start earning through our scripts.