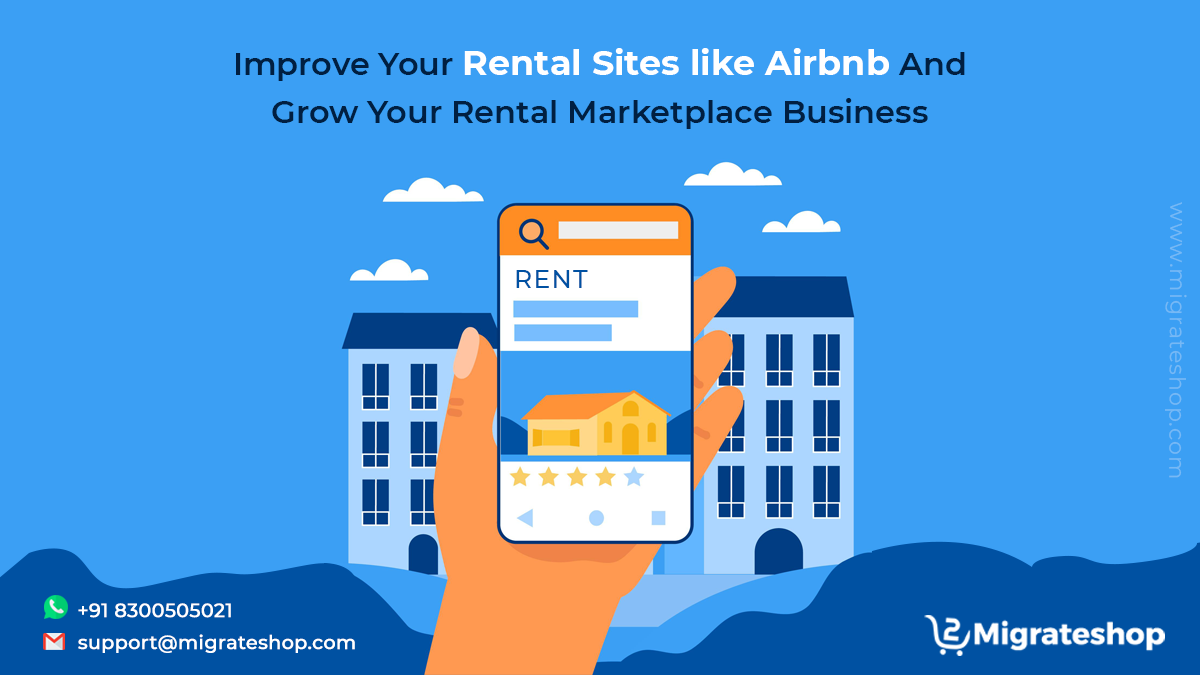 Improve Your Rental Sites like Airbnb and Grow Your Rental Marketplace Business
Rental Sites like Airbnb is one of the leading and encouraging websites to grow your own Airbnb Clone Website. Our Rental Website Script is the most fitting approach for the renters who like to start their own online Rental Marketplace Business for the vacation. Also, you can get an admin commission payment for every booking so it helps to increase your business profit concurrently.
Ways to Enhance Your Rental Sites like Airbnb
Buy Rental Sites like Airbnb the perfect Booking and Rental Script. Nowadays most of them are like to rent out their extra space, house, etc. So here I have listed the Ways to Enhance Your Rental Sites like Airbnb. They are,
Customize Personal Profile
Both Host and Guest Must register their details via Social Medias. After that user's admin can check with their social media profiles. Admin can succeed website users like Hosts & Guest.
Listing
In the Migrateshop Airbnb Clone Script, the hosts can easily list their home, room, or some spaces. Listing is one of the Host Responsible functions. So, the host should describe the resources which they want to list like a home, room, or some spaces.
Booking system
In our Booking and Rental Script, the host can set the custom price for selective days like seasonal based, holiday based pricing, weekend based price. Also, our script supports two types of booking options like Instant Booking & Request Booking.
Refund Policy
If the guest likes to cancel their booking before the check-in date, they should contact both the website host and admin. They will check with the cancellation policy and grant a refund amount to the guest.
Admin Commission
Once all the booking process was getting over at the time admin detects the commission and those amounts transported to the Host account. Admin commission in terms of percentage.
This is the ways to improve and enhance your rental sites like Airbnb and grow your rental marketplace business