Best Home Rental Websites like Airbnb to Start Your Vacation Rental Business
Home Rental Websites like Airbnb are quite different from other rental software. Vacation Rental Software has been facilitated vacationers to find short-term rental homes. You can now simply begin your online rental marketplace business using our Buy2rental script. Our Develop Airbnb Clone Script is developed using Laravel Framework. So you can efficiently build and customize your business for both website and mobile application. Migrateshop's Airbnb Clone Rental Script is one of the best solutions for startup entrepreneurs.
Must-Have Features for Home Rental Websites Like Airbnb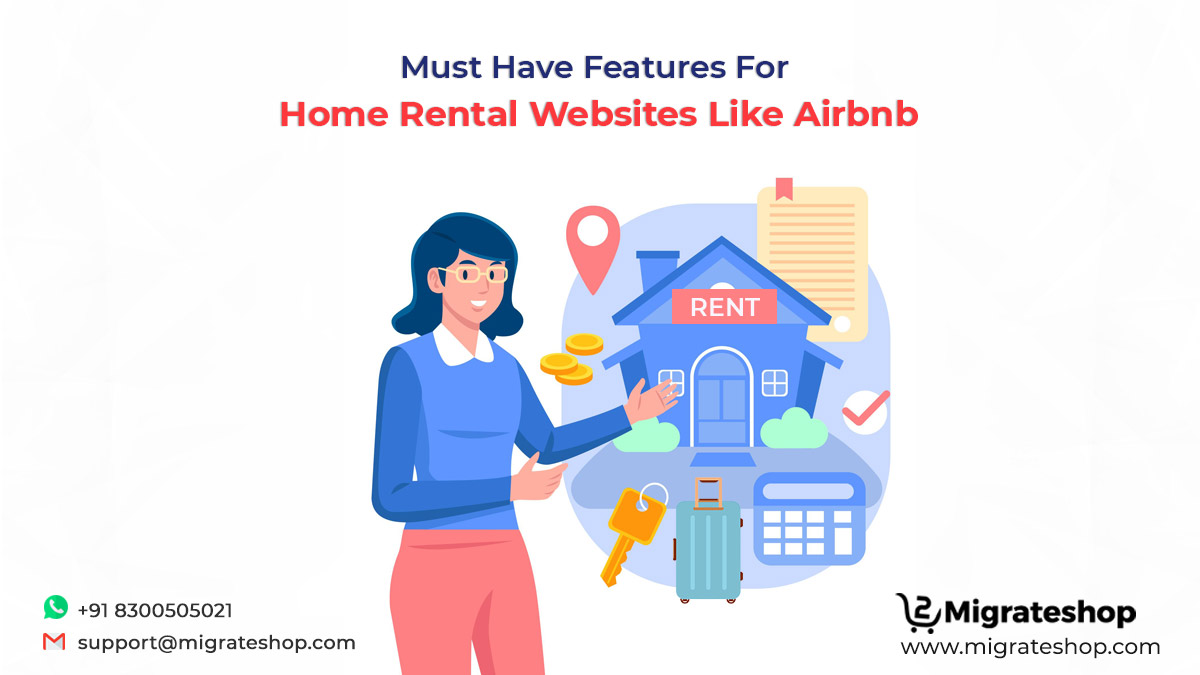 Let us know about the best features of our home rental marketplace software like Airbnb.
Responsive Business Model
Our rental clone laravel script is a fully responsive model and design. So it has been supporting different devices like mobile, tablet, laptop & desktops. The most significant feature is responsiveness.
Listing Amenities
On listing have some amenities in your home like rooms, swimming pool, fireplaces, and other extra availabilities. It may help the customer to know what facilities available in your home are.
Social Media Sharing
We have provided a social media sharing option on your rental website while links to popular social media sites such as Facebook, Twitter, Instagram, etc. So more people share your website link to their social media profiles it may increase the websites and search rankings as well.
Admin Commission Method
After completes, your booking admin exposes the commission fee and the rest of the cost will give to the hosting account. So the Admin commission gives by in terms of percentages.
Cancellation and Refund Policy
If the guest likes to cancel their booking before the booking date, then the admin will check with our cancellation policy and provide a refund amount transfer to the guest.
Those are the major features of our home rental business script like Airbnb.