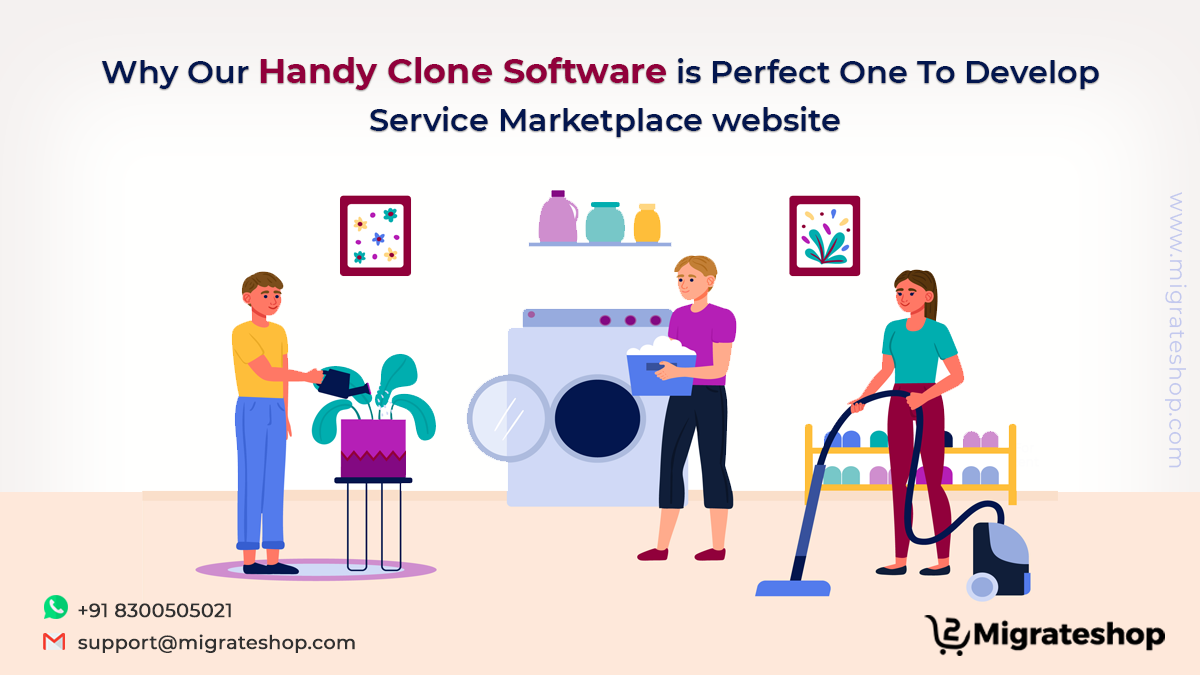 Why Our Handy Clone Software is Perfect One to Develop Service Marketplace website
What is Handy Clone Software?
Handy Clone Software is the On-Demand Service Marketplace Script to build a perfect service marketplace business website. Our Handy Clone Software supports the following Services like Cleaning, Laundry, Plumbing, Electrician, Tailoring, Car Cleaning, etc. While using our Airstar Clone Script then you can gain payments for every service. Most of the customers looking for online service providers, service job opportunities, etc. 
The reason behind Why Our Handy Clone Software is best?
It's the best platform for helps to connect the service providers and the users, those who are searching for the professionals to do their desire jobs. Our Service Marketplaces Script provides for unique niche markets to enter into the local service business. Marketplaces scripts like Handy, Thumbtack, and TaskRabbit compete in the professional service. On-demand business marketplaces like these platforms are rising in success.  
Here I have mentioned why our Handy Clone Software needed for your Online Service Marketplace Business. They are,
Hire Professionals
Here Some Service Providers are registered with their corresponded professions so users can easily identify the right person for that particular service job. Once customers post the job then users start searching the best service professionals based on the price, review evaluations.
Admin Commission
Admin can set up a global share option that is accessible for service providers. Whenever service booking and service is done, the service provider gets paid as a vendor commission.
Reviews and Ratings
Once the service was done users give revived rewards for the best services. After that users give ratings and reviews for the service providers. Those reviews and ratings help to select the best professionals.
Refund Policy
We have one of the best features like a refund policy. It helps to weather users can cancel the request for service admin refund the payment within one or two working days.
Front End Dashboard
It has been created with a plan to enhance the user experience. Also, The main goal is to continue track of their services and the billing process and wants to change from front-end. It supports multi-vendors that can register and list their services.