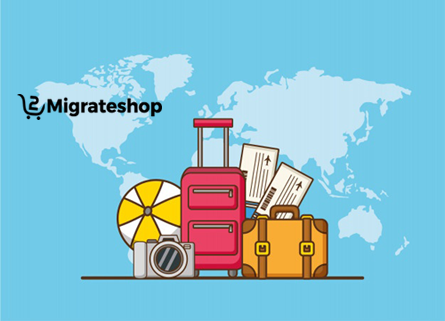 Custom Airbnb Clone – Vacation Rental Business
What is Buy2Rental?
Buy2Rental in the sense it's the script for Online Rental Business. Most of the entrepreneurs like A Rental concept while compares to other booking scripts. The vendor buying ready-made Airbnb Clone Software for their rental business. Our Buy2Rental is the Custom Airbnb Clone script comes pre-outfitted with segment-leading features. So that it will give your business needs. It's also available on Mobile Platforms iOS and android around the world.
Why We Need Custom Airbnb Clone?
For users convenient we provide customized rental script. In this competitive world we have to overcome with lots of advanced functionalities on rental business. So that you can modify our vacation rental script functionalities with a help of Buy2Rental concept. Our Airbnb clone script is developed by Migrateshop is an advanced feature for Vacation Rental website script. That Vacation rental business including Room Rental, Car Rental, Hotel Rental, etc. We have framed the custom Airbnb Clone Script for vendors can modify what they want and to get a unique website and app. We offer ready-made vacation rental script.
Vacation Rental Business with Custom Airbnb Clone
We are facing lots of new technologies and online facilities for rental business day by day. Our Custom Buy2Rental script helps to buyer and renters to get in touch, and do business directly. This is how our Airbnb Vacation Rental Script customized. We provide 100% source code so, you can customize it based on your needs. Its helps to solutions for branding with custom logo, color, style, layouts etc. Giving the strong foundation to expend the capabilities and further developments.
Here the Buy2Rental Script enables you to measure your business activities.
Advantages of Custom Airbnb Clone Some major advantages of Custom Airbnb Clone listed below,
•Users can easily modify the functionalities.
•Increase loading speed.
•Reach your business targets.
•Brand promotions.
•Flexibility and Scalability.
•Safe and Secure.
•Functional optimization.
•Unique design.
•Style, color, layout features.
•Low cast and etc.
Bottom Line:
The above are the advantages and importance of the vacation rental script. These will help to know more about the airbnb clone script and why to choose the Migrateshop's Buy2Rental. And it will also let you start the vacation rental business like Airbnb.